As I sit down to write this article, it's 10 below zero outside the doors of my studio. We are in the depths of winter in Wisconsin and summer is on my mind. But, I'm not thinking about vacations or visits to the local pool. My mind is fixed on the programming I can offer to bring kids IN to the studio once school is OUT.
Summer is typically a hard time to keep things going for school year-based businesses such as ours. I suspect that if you are reading this article you, too, are looking for ways to strengthen your summer programs.
If so, keep reading for 7 Ways to Ensure a Stronger Dance Summer! The road to a strong summer starts NOW. 
Take an afternoon to pound through this checklist. You'll thank yourself in July.
[formfuse id="908″]

Summer success starts today. Are you ready to do the "winter work" now to have a great summer later?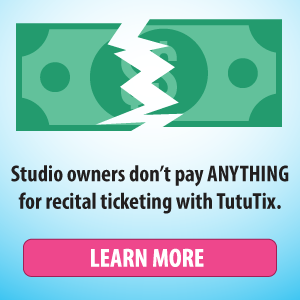 Trouble viewing the article? Email us at [email protected].
The "Expert Advice from Misty Lown" series is brought to you by More Than Just Great Dancing™ and TutuTix.