As a studio owner, I have three lists running in my brain at all times. I'm always asking myself the following three questions:
What needs to be done today?
What needs to be done in the next 2-6 months?
What can I make for dinner without going to the store?
(Not kidding on that last one. Anyone whose business is open almost exclusively nights and weekends is sure to have some challenges in the getting-dinner-on-the-table department!)
But, back to practical things. It's the second week of March, so while our bodies are busy distributing recital costumes and getting ready for competition, our minds are on RECITAL. And, a great show from the audience perspective is dependent on having an awesome act backstage.
Are you gearing up for recital? Keep reading for 5 Backstage Management Tools to make your backstage flow smoothly this year for all ages!
[formfuse id="908″]

Do you have a great tool for backstage management? I'd love to hear  from you in the comments below.
Merde!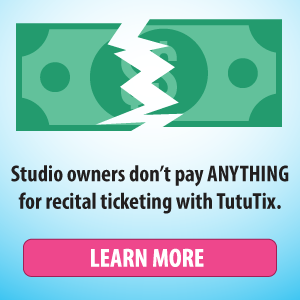 Trouble viewing the article? Email us at [email protected].
The "Expert Advice from Misty Lown" series is brought to you by More Than Just Great Dancing™ and TutuTix.