The dance world is full of career opportunities for people who love the dance and love self-expression. Besides performing full-time or teaching (or, as many dancers know, a combination of both), other career paths exist for dance-oriented individuals looking to be a part of something bigger than themselves. Dance administration jobs put you right in the middle of the action, and give you a powerful role in building up a successful dance studio. Check out these 5 methods to strengthen your resume and help you get a job at a growing dance studio.
Be Efficient
If a studio is looking for an office assistant or studio manager (examples of dance administration jobs), they're expecting to bring someone in who will clean up their business' organizational practices. That might range from interacting with parents, to answering phones, to creating better filing systems for student registration forms. How do you organize your personal life, and are there some practices you use that could translate well into a small business setting? Here are a few ideas you can suggest to a studio that might not be using these organizational methods:
Create a bulletin board with a calendar for that month's events. By having events easily visible to parents in the lobby, they'll be constantly reminded about upcoming dates and can talk about those events with other parents.

Scan all dancer registration forms and store them online using cloud software like Google Drive or Dropbox. Then, after making sure the forms are all backed up, you can shred the physical forms to save space in the office.

Build a newsletter template, and send out regular emails to parents with event updates and news from the previous month. Pictures of dancers in action will be a great way for parents to see their children in the classroom, and will keep them excited to open your emails.
Become Social Media Savvy
Another reason to hire an office assistant or studio manager is to strengthen the studio's presence on social media. By bringing on a person who has dedicated responsibilities for posting online, the studio owner and teachers can focus more attention on students, leaving part of the business growth to you. For that reason, you should know your way around the various social media platforms, and be proficient in at least three (we recommend Facebook to be your priority).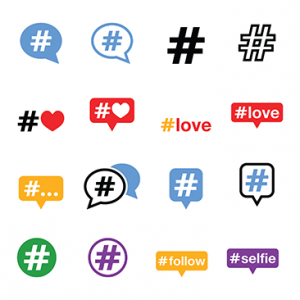 On Facebook, you should be prepared to manage an official studio page, and post pictures and information about upcoming events. Facebook can also be a primary way for parents to communicate with the studio after hours or without calling the studio line.
Other social media sites like Instagram can add a dynamic visual aspect to your studio's online presence. Twitter is a great way to share news updates with parents and the local dance community.
Gain Some Volunteer Experience
There are few better qualifications than hands-on experience, and prior work in a dance studio setting will show your potential employer that you're a studio veteran and know your way around the dance community. If you've danced before, reach out to your previous teachers about putting in some time at their studio as a volunteer. Or, ask about helping other arts organizations in your city with event hosting or office work that can build up your administrative skills in a fine arts setting.
While you volunteer, do your best to be constantly challenging yourself to learn new skills. Part of a studio assistant's role will include bookkeeping, scheduling appointments, running errands, and conflict management with customers. Be asking about the best ways to handle those tasks, and try to put yourself into situations where you can get hands-on practice before you're invited to the studio for an interview.
Dig Into Professional Education
We say "professional" instead of "higher" education, because "higher" education implies college-level classes. Which are not always the most ideal programs to focus on! Professional training can make you certified in a variety of different skill sets, and can add value to your personal brand.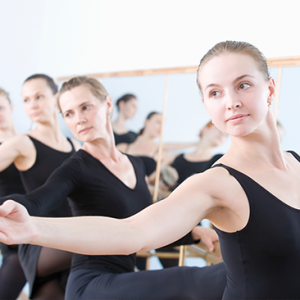 Going back to previous dance education you may have had, consider brushing up on those skills so that you can be available to assist teachers in class in a backup capacity. Having a member of the staff who is well-versed in dance technique can be an invaluable asset in case a teacher runs into a problem and needs help with an activity in the classroom (even if it's leading stretches during the first part of class).
If you enjoy fitness in other settings, and think you might be proficient enough to become a trainer, consider getting certified in physical education! Many studios we talk to have been moving towards allowing community fitness groups to use their space for a fee. As you help to build your studio's brand in the community, you can also provide an additional income source for the studio (further raising your value as an employee).
Other certifications you earn can be valuable for the studio owner: for example, a studio assistant certified in CPR or other medical emergency techniques might lower liability insurance for the business, meaning more dollars for the studio to spend elsewhere.
Build Value
Dance administration jobs are expensive investments for dance studios, and when they hire additional staff they're expecting to make plenty of bang for their buck. Your job as a studio assistant or office manager is to build value for the dance studio through effective marketing, efficient business organization, and your ability to work well under pressure. If you can prove that your skills and ideas will help grow the business and take some of the workload off of studio owners, you'll be a great choice for any dance studio.