Running a dance studio is not a walk in the park. It takes time, it takes money, it takes passion, and it takes love. Here at TutuTix, our mission is to help dance studio owners grow their businesses and to help families enjoy their children's love of dance.
We want to be here to support YOU, the studio owners working every day to promote your art. We're here to help you have one less (giant) thing to worry about at the end of the year. But, we're also here to be partners in your success. And that success happens all year long, not just during recital season!
To help make your success even better, the TutuTix team has compiled a guide filled with tips and strategies for the studio owner looking to grow their business. Best of all, we're offering it to you for FREE. Just like our ticketing service, this e-book is available at no cost to studio owners.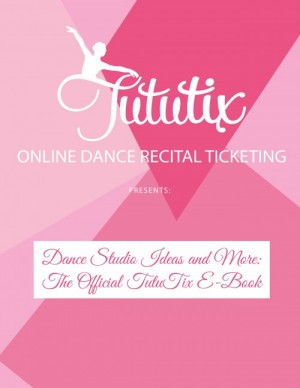 You can download "Dance Studio Ideas and More: The Official TutuTix E-Book" below:
[formfuse id="788″]