The simple answer: No. Your teachers do not need dance certification. However, as the dance industry continues to grow, having certified teachers can bring along benefits which will set your studio apart and give you a leg up on the competition.

Credibility
Your potential clientele want to know that they will be investing in a fun and high-quality dance education for their children. Being able to claim that you hire certified teachers can give your studio the credibility you need to draw in new customers.
However, that credibility is not only limited to a degree or a certificate: great performance experience or prior teaching experience can be just as valuable in the classroom. As a studio owner, certainly keep an eye out for teachers with certification. But don't let a lack of dance certification disqualify a candidate. Many top teachers have built their talent on hard work and a great understanding of working with kids in the classroom.
Valuable Teaching and High Return Rates
Studios are schools; dancers are there to learn. And perhaps the most important element of learning is teaching. Your instructors may be highly qualified in technique with backgrounds as ex-professionals, experienced dancers or current students. However, that does not automatically make them great teachers. A study published by The Sports Psychologist found that 95 percent of youth athletes with trained coaches continued to engage in the sport the following year. But, only 74 percent of those who played for a non-trained coach returned. Those statistics extend to other sports besides dance, but they point to a trend. Previous teaching experience or education directly relates to student growth.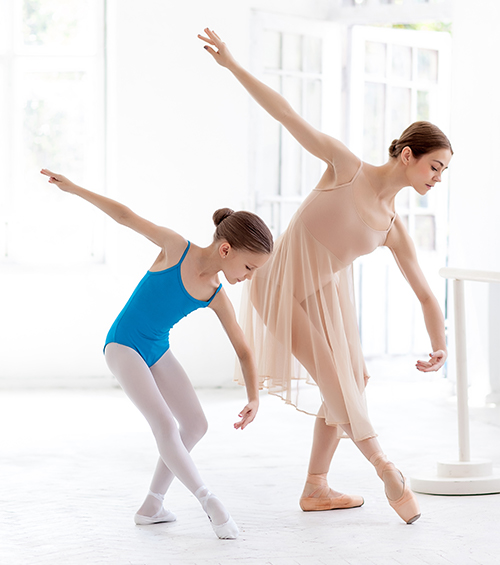 This is because a quality instructor must be well-rounded in technique, and have an understanding of education. Dance certification courses can provide such qualifications, as they aim to prepare instructors for different genres, skills and styles. They also train them to effectively teach students of all ages, levels and abilities. Through dance certification programs, teachers learn to communicate their expectations, design lesson plans to develop skills, criticize constructively and positively, and encourage their students to work toward the desired outcome. Successful dancers who keep coming back for classes are responding to a combination of their love for dance and a teacher who can provide a great experience for them.
Extending to Schools
Having dance certified teachers opens another door: extending classes to schools. The National Dance Education Organization reported that dance is being incorporated into the United States' education system at a growing rate. 6,000 K-12 schools now include dance in the curriculum, and 665 postsecondary institutions offer dance minor and major degrees. As outlined by Teaching Certificate, with a dance certificate and some additional requirements dependent on the state, instructors can bring your studio's classes into schools for physical education programs. This is a great opportunity to then transition children into your private studio.
How to Become Certified
Ranging from discounted online courses to more expensive, intensive courses, there are a range of certification programs for your instructors to choose from. To be officially certified by the National Dance Council of America, your teachers should choose from the list of eight member organizations, which can be found on the NDCA website.
While having a certification may be beneficial in many ways, it is not a requirement in order to follow your passion of being a dance teacher.