Looking back, I feel like I have had three different lives as a studio owner:
Studio owner before kids.
Studio owner with young kids.
Studio owner with kids in other activities.
Before I had children, my studio centered on the needs of the classes. Whatever worked best for the classes took first place. If we needed an extra rehearsal and the only time to do it was 9:30 p.m. on a Wednesday night, by golly, we got it done.
Then I had my first of five kids and my focus became survival. Whatever it took to survive, that's what I did. Classes with coffee? Yes. Email at 2 a.m.? I was up anyway. It was all about just keeping things going.
Then my children became involved in their own activities and I got a new perspective on the studio—that of the parent who wanted to do everything they could to support their child, but didn't know how. I was the soccer parent who didn't know about the goalie camp. I was the snowboard mom who didn't buy the right equipment. And, worse of all, I was the dance team mom who was late to a performance because I didn't know the arrival protocol.
Once I became an "activity mom," I vowed to make it easier for our studio parents to understand dance training, progress and policy by offering parent-teacher conferences. These annual one-on-one meetings for dancers in our Graded Technique program (4th grade and up) have become a huge hit.
Want to know more about the wonders parent teacher conference for dancers have had for students, parents and teachers alike?
Keep reading for 5 Ways Parent-Teacher Conferences Changed My Studio.
[formfuse id="908″]

Misty Lown is the founder, president and energized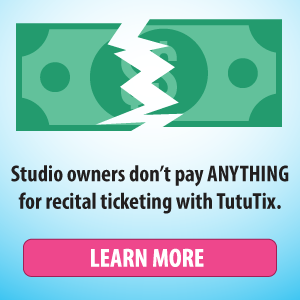 Trouble viewing the article? Email us at [email protected].
The "Expert Advice from Misty Lown" series is brought to you by More Than Just Great Dancing™ and TutuTix.