Remember this Broadway song? "Summertime….and the livin' is easy. Fish are jumping and the cotton is high." Well, that may be true for Porgy and Bess, but in my world summer can be tough. If I were singing that song, the lyrics might go more like, "Summertime…and the livin' ain't easy. Students are jumping and the overhead's high!"
Summer enrollment drop is a natural phenomenon as families try other activities, head out for vacation, or just plain take a break. As a mom, I totally get it. I have five kids and summer is the best time for us to decompress and get out the scheduling grind.
But, when I look at summer through the eyes of business ownership, there is no doubt about it—the show must go on!
If you are looking for ideas to take your summer from fizzle to sizzle, keep reading for Seven Summer Savers, including summer dance camp ideas and more!
Pre-Pay the Rent (or Mortgage) – Payroll and utilities may fluctuate by the season, but rent and mortgage obligations stay the same all year around. Save yourself summer stress by pre-paying all or part of your summer rental or mortgage over the course of the school year. By paying a little bit more each month when tuition is steady, you can step into summer with confidence even though cash flow may not be as strong.
Weekly Stay Strong Classes – Sometimes the simplest solutions are the best solutions, so read the following statement twice. "The best way to keep things going is to keep things going." Sometimes we get so caught up in doing something "new" for the summer that we forget to work what already works. Weekly classes work for us all year long. To that end, we run a six week session of regular technique classes to keep our company kids in shape over the summer. No splash, no flash, just six weeks of solid technique classes.  Last year we had over 100 kids participate in this program.
Themed Kid Camps – If you want to capture the hearts of kids, look no further than the toy aisle at Target. What are the hottest selling toys, movies and games for kids? Once you figure that out, you have a treasure trove of ideas for theme-based camps at your fingertips. We have had over 200 kids participate in Frozen-themed camps with no sign of slowing, and there are plenty more warm hugs with Olaf ahead on our summer roster.
Master Class Series – Once a month each summer we will bring in a master teacher for a series of classes. These two- to three-day workshops give students a chance to spread their wings technically and artistically without the expense of travel. Get more out of master classes by asking teachers to bring choreography selections that can be used for future community events or competitions.
Alumni Features – Summer is a time when graduates return home from college and are looking for work. Motivate your current students by letting them take class with alumni who are dancing in college or have established careers. Featuring alumni is also a great reminder to parents that dance lessons can add up to great things for students in the future.
Look Outside the Box – One of our best summer programs has been selling technique to local dance teams. These students may not have time to take weekly classes during the school year, but summer is a different story. Add value to your team class by bundling classes with choreography or complimentary cleaning sessions for competition later in the year.
Private Power – If you are looking for a way to not only strengthen your dancers, but to make use of studio space in the summer, nothing is more flexible than private lessons. Take the administrative hassle out of private lessons by using an app like SignUpGenius.com and put the power of private instruction to work for you this summer.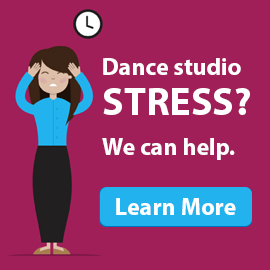 Trouble viewing the article? Email us at [email protected].
The "Expert Advice from Misty Lown" series is brought to you by More Than Just Great Dancing™ and TutuTix.