Guide for Selling Tickets through Facebook:
If you have administrator or editor permissions four your studio's page, you can add a button right to your Facebook page that takes your patrons directly to your ticketing page!
Log into your Facebook and navigate to your studio's page. On the left side of your page, there should be an "+ Add a Button" option. Click on this button.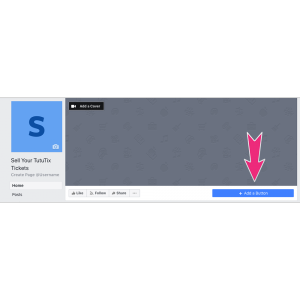 Image 1
In this next step, you will select the text that appears within the button. What you select will not affect how the button works. However, to make it clear to your ticket buyers, we suggest the "Book Now" or "Shop Now" options. After you make your selection, click Next.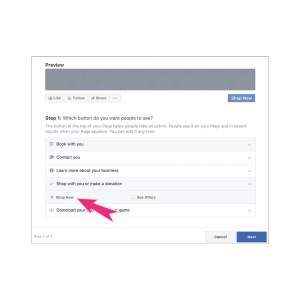 Image 2
OR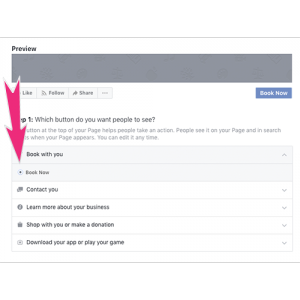 Image 3
Step 1: Select the "link to website" option.
Step 2: Type in the URL for your TutuTix page. For example, buy.tututix.com/yourdancestudio
Step 3: Click Save.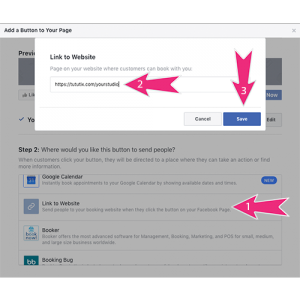 Image 4
Your last step is to click Finish and to sit back and watch your ticket sales grow!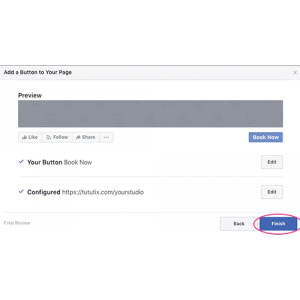 Image 5