Looking for a systemized approach to stretching? One that saves you time and actually works? One that is balanced and effective? One that safely improves flexibility, mobility, and muscle recruitment, while decreasing pain and risk of overuse injuries? Then look no further; this stretch guide is for you!
Our Systemize Your Stretch Efforts Guide will introduce you to some key concepts that, if properly implemented, can be used to alleviate some of your biggest stretching challenges.
If you are a dancer, dance instructor or dance studio owner looking to:
Save Time

Maximize Your Stretch Efforts

Stretch All Muscle Groups (not just your hamstrings and inner hips) 

Avoid Overstretching

Avoid Under Stretching

Create Consistency

Safely Improve Overall Flexibility and Mobility

Decrease Pain and Risk of Injury
Then our Systemize Your Stretch Efforts Guide is for YOU!
This stretch guide will introduce the following concepts:
What Regulates Flexibility

How To Approach Stretching

How To Avoid Stretch Pitfalls

How To Avoid Overstretching

How To Create A Balanced Stretch Sequence
….and provide you with step-by-step instructions to one of our signature (and VERY effective) mUvStretch sequences.
[formfuse id="908″]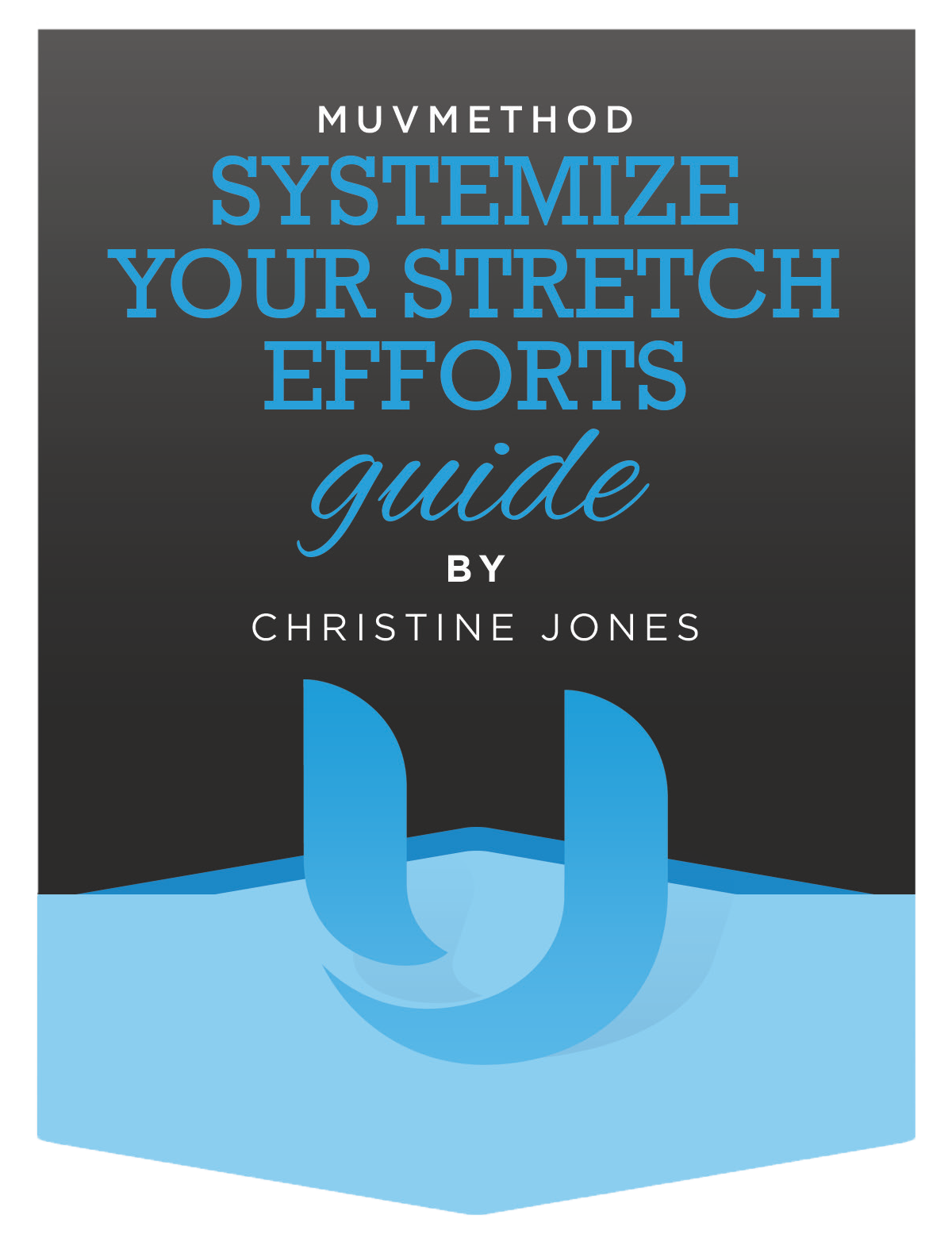 Ready to completely overhaul your studio's stretching curriculum? Check out how it will transform your studio and get a FREE Trial!